Tay Valley Township Official Plan Update
What is an Official Plan?
The Tay Valley Township Official Plan is a legal document under the Planning Act. The Official Plan is a strategic planning document which guides development, environmental protection, and land use changes in Tay Valley Township for the next 25 years and beyond. The Official Plan (OP) determines how the Township will manage issues such as: agriculture; growth; housing; water quality protection; employment; aggregates; and natural heritage conservation.
The Official Plan is required to be consistent with the provincial requirements for land use planning presented in the Provincial Policy Statement 2020. There is also a requirement for the Township's Official Plan to conform to the Lanark County Sustainable Communities Official Plan.
Why do Municipalities need an Official Plan?
An Official Plan:
Identifies community values and makes sure that growth and conservation are coordinated and meet the needs of various segments of the community including the elderly, youth, cottagers, permanent residents, marginalized, racialized, persons with disabilities, farmers, artists, etc.
Informs the public on what the province, county and municipality's general land use planning policies are.
Recognizes Indigenous rights.
Helps all members of the community understand how their land may be used now and in the future.
Helps decide where roads, parks, trails, and other services will be located.
Provides a framework for establishing municipal zoning by-laws to set local regulations and standards, such as size of lots, or development setbacks from water or gravel pits.
Provides a way to evaluate and settle conflicting land uses while meeting local, regional, and provincial interests; and,
Shows Council's commitment to the sustainable future of the community.
Why did we Review our Official Plan?
Once an Official Plan is approved, the Planning Act requires that Council revise the plan no less frequently than:
10 years after it comes into effect as a new official plan; and
every five years thereafter, unless the plan has been replaced by another new official plan.
A primary purpose of the review is to ensures the Official Plan is consistent with the Provincial Policy Statement and that it has regard to matters of provincial interest. The Official Plan Review is also an opportunity to ensure the official plan continues to address local priorities and changing community needs.
Lanark County is the approval authority for changes made to local Official Plans. In addition to broad public agency and provincial ministry consultation, the public makes comments on the Official Plan.
Background documents:

Draft Official Plan
A summary of changes is provided here.
Public Consultation was provided by:
Open Houses held on June 9, 2022, in person and on June 14, 2022, virtually.
A Public Meeting was held on June 21, 2022, in person.
Official Plan
(October 18, 2022)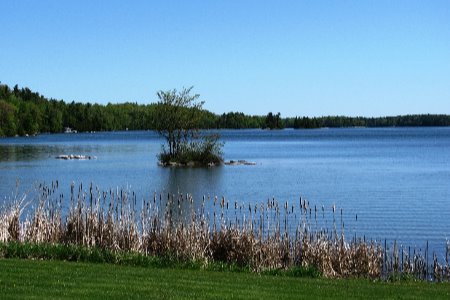 Next Steps
Council approved the draft Official Plan at the end of 2022. The County of Lanark is now reviewing it before presenting it to County Council for adoption.