Early Education
Perth Children's House Montessori School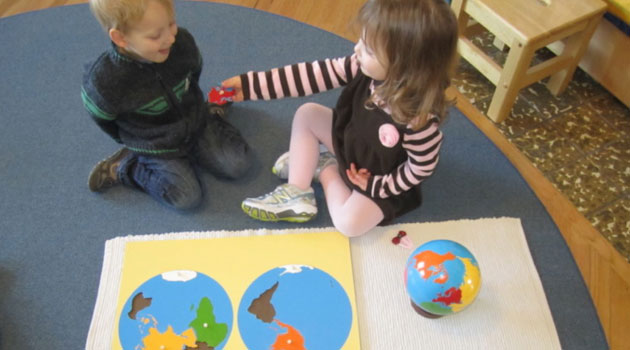 Perth Children's House (PCH) is a Montessori method-based Casa program serving children ages 31 months to 6 years. The three year program is meant to instill a love of learning, self-confidence and greater understanding in literacy, mathematics and the world at large. Children may start as early as of 31 months of age, but no later than the year of their 4th birthday, unless they are joining from another Montessori school.
Perth Children's House Montessori School (PCH) was formed in 1974 by a dedicated group of parents in the Perth area who decided that their children, and their community, needed another option for early education. PCH continues to be a parent-run organization where parents enjoy taking an active role in the school.
Location: 36 Foster Street, Perth, ON, K7H 1R7
Phone: (613) 267-5199
Primary Schools
Brooke Valley School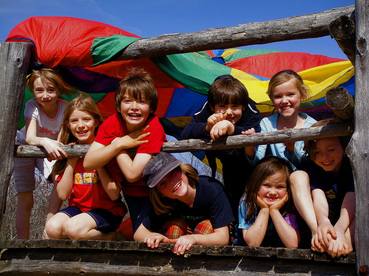 Brooke Valley School is an alternative private school for grades 1 through 8, located in Tay Valley Township. They are celebrating over 35 years as a parent-run cooperative.
The school is located in a rural setting on 5 acres of land with open fields, hills, mixed forest and a pond that is ideal for science studies and ice skating. Students stay connected to the natural world through outdoor play and field study. They follow provincial curriculum guidelines, enhanced with an arts focus encouraging expression. Children develop through theatre, music, writing and mixed media arts. The Brooke Valley School is a registered charitable foundation.
Location: 190 Seaborn Lane, Perth, ON, K7H 3C6
Phone: (613) 267-3651
Glen Tay Public School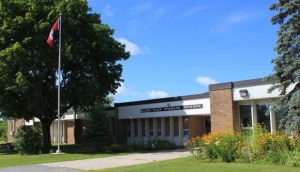 The Glen Tay Public School is located in Tay Valley and operates under the jurisdiction of the Upper Canada District School Board. The school has been serving the community since its opening in May of 1968. Students range from Junior Kindergarten to Grade 6.
Facilities at the Glen Tay Public School include a double and single gymnasium, meeting rooms, cafeteria, learning common rooms or lecture room, auditorium/theatre room, soccer/football field, ball diamond, track and outdoor activity area.
Location: 155 Harper Road, Perth, ON, K7H 3C6
Phone: (613) 267-1909
Queen Elizabeth Elementary School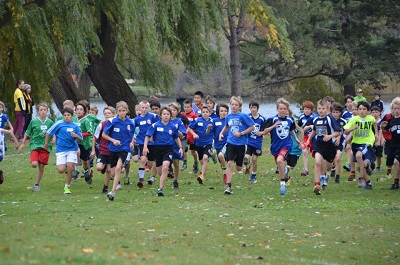 By fostering a safe learning environment, Queen Elizabeth Elementary School strives to educate the whole child by providing the support and skills to seek challenges, achieve success and develop character. With a goal to educate children for lifelong learning, programs are set to inspire young minds and hearts to succeed and be active contributors within our global community. Children are encouraged to reach their full potential through the development of resiliency, respect, confidence and leadership. They engage in meaningful service and collaboration within the community and celebrate diversity and inclusion.
Location: 80 Wilson Street East, Perth, K7H 1M4
Phone: (613) 267-2702
St. John Catholic Elementary School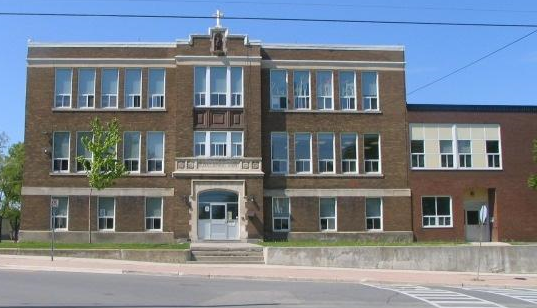 Students enrolled in St. John Catholic Elementary School range from Junior Kindergarten to Grade 6, with both Core French and Middle Immersion program options. The vision is to help their students think clearly, act wisely, feel deeply and live responsibly with God. They strive to nurture young children's hearts and minds so that they can grow in knowledge and learn about love and service in a faith filled environment.
Location: 34 Wilson Street East, Perth, ON, K7H 1L6
Phone: (613) 267-6631
The Stewart Public School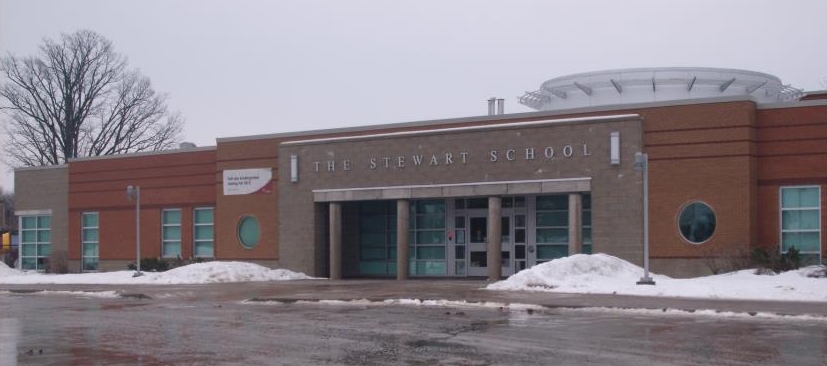 With approximately 421 students enrolled between JK and grade 8, The Stewart School fosters an environment of creativity and learning. Their mission is to prepare all students for a successful life by providing them the opportunities necessary to grow and develop.
Location: 7 Sunset Blvd, Perth, ON, K7H 0A1
Phone: (613) 267-2940
Secondary Schools
Perth & District Collegiate Institute (PDCI)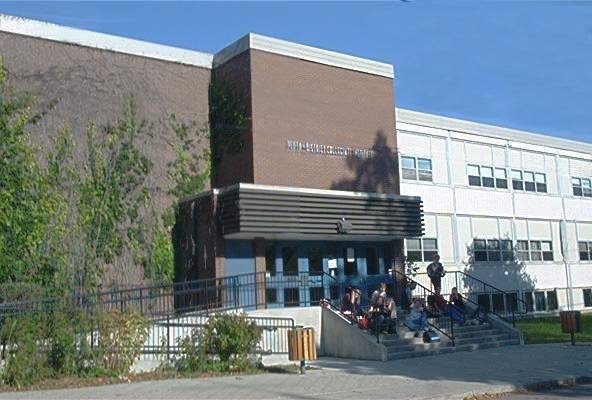 PDCI is located in the Town of Perth, under the jurisdiction of the Upper Canada District School Board. There are approximately 500 students currently enrolled at the high school.
The mission and vision of PDCI is the promotion of a positive learning environment enhanced by fostering a standard of behavior as established in the Education Act, the Upper Canada District School Board's Safe School Policy and the PDCI Mission Statement. These policies guide the creation of a school climate conducive to achievement.
At PDCI there is a full slate of extra-curricular sports teams, many with a long history of local and regional championships. There is also an award-winning drama club and after school music program which offers students a unique opportunity to explore the arts. Students are encouraged to participate in these programs along with the team sports and clubs offered throughout the year.
Location: 13 Victoria Street, Perth, ON K7H 2H3
Phone: (613) 267-3051
St. John Catholic High School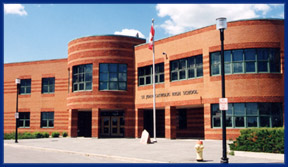 St. John Catholic High School is located in Perth, Ontario near the boundary of Tay Valley Township. Its beautiful campus is in a rural setting and offers extensive state of the art facilities and equipment. The school population of approximately 800 students are drawn from many surrounding communities including Perth, Smiths Falls, Westport, Toledo, Sharbot Lake and Lanark. The regional nature of the school gives students the opportunity to make friends with students in all of these surrounding communities.
Together with community partners, parishes and parents, the school strives to instill Catholic values and build strong character in their students. The religious education program provides 4 credit courses for students to enrich their knowledge of their faith and to provide opportunity for discussion concerning the application of Catholic principles to their daily lives. A full time chaplain is available to speak to students and is instrumental in organizing student retreats and school masses. The Cuernavaca Third World Exposure program provides students the opportunity to visit a third world country and learn from the experience and the people.
Students are encouraged to participate in a full range of extra-curricular activities as part of their school life. St. John offers an award winning athletic program with extensive varsity and intramural opportunities. The community is proud of the many Lanark County Championship teams and athletes who excel to compete at the regional and provincial level. An active and vibrant arts program gives students a range of opportunities to develop and display their talents as musicians, artists and actors.
Location: 2066 Scotch Line, Road, Perth, ON, K7H 3C5
Phone: (613) 267-4724
Post-Secondary Studies
Algonquin College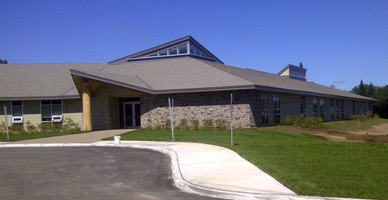 The Algonquin College Perth campus is located in Perth, in close proximity to Tay Valley Township. This small friendly campus setting enhances a community of learning, and the programs offered draw students from across the world. Perth was awarded the Prince of Wales Prize for its continued commitment to preserving its rich architectural heritage, and the Algonquin Heritage Institute was recognized as integral to the community's success. Masonry and carpentry projects completed by students can be found throughout Perth and the surrounding Lanark County.
Location: 7 Craig Street, Perth, ON K7H 1X7
Phone: (613) 267-2859
School Boards
Catholic District School Board of Eastern Ontario

The Catholic District School Board of Eastern Ontario teaches by means of the inspiration shared by the teachings of Jesus Christ, as they transform the world with justice and peace through Catholic Education.
Le Conseil des Écoles Publiques de L'Est de L'Ontario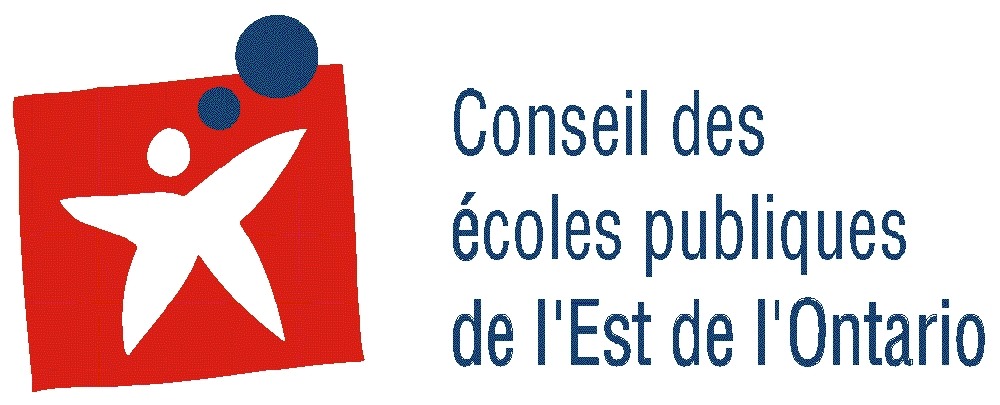 La collectivité du Conseil des écoles publiques de l'Est de L'Ontario (CEPEO) investi avec confiance dans les élèves, bâtisseurs de la société. Pour ce faire, chaque membre de cette collectivité s'engage à assurer la convergence de ses actions vers l'élève, affirmer son leadership, contribuer à l'amélioration de la qualité de vie, et privilégier des transitions harmonieuses. Le CEPEO accueille tous les élèves à la recherche d'une éducation de haute qualité en langue française.
Le Conseil des Écoles Catholiques du Centre-Est
Avec plus de 21 000 élèves fréquentant 41 écoles élémentaires, 10 écoles secondaires et son école pour adultes, le CECCE est le plus important réseau canadien d'écoles de langue française à l'extérieur du Québec. Leur mission consiste de l'engagement avec chaque élève pour leur aider à apprendre, à poursuivre ses rêves et à bâtir un monde meilleur. Ils croyaient que chaque élève peut réussir si nous lui donnons le temps et l'appui nécessaires.

Upper Canada District School Board
The Upper Canada District School Board
is a diverse, public educational organization in Eastern Ontario. It consists of dedicated individuals committed to quality education that fosters life-long learning for all, through creative and challenging learning experiences.

Additional Learning Opportunities
5th Wheel Training Institute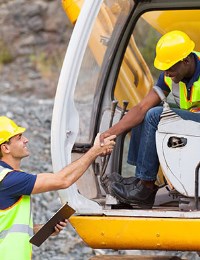 Since 1985, 5th Wheel Training Institute has been dedicated to providing men and women from across Canada with the skills and certification to pursue careers as entry-level Heavy Equipment Operators, Class AZ and DZ Truck Drivers and Mechanic's Assistants. Their all-inclusive, on-site training centres provide students with unique learning environments for industry specific training and workplace safety certification. Programs prepare graduates to work in various sectors including transportation, construction, mining, forestry, aggregate, municipalities and many more.
Phone: 1-888-647-7202
Rosewood Studio: Instruction in Fine Woodworking
Rosewood Studio offers woodworkers flexible options for improving their skills under the guidance of accomplished professional furniture makers and designers. They strive to provide an atmosphere conducive to each student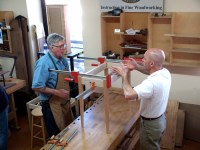 achieving their very best, in the company of others who share in the pleasure of improving their craftsmanship and creating work of lasting value. Course selection allows you tailor your training to accommodate other commitments, with opportunities to advance your skills at various times of the year. Whether you can join for a weekend, twelve weeks, or something in between, Rosewood offers a chance to learn a wide range of skills from some of the top craftspeople in North America.
Location: 2 Wilson Street West, Perth, ON, K7H 2M5
Phone: (613) 264-9900
TR Leger School of Adult, Alternative and Continuing Education

The TR Leger School of Adult, Alternative and Continuing Education was established in 1978 by former Stormont, Dundas and Glengarry (S.D. & G.) Public Board of Education. The school is named after the former Director of the S. D. & G. Public Board, Rosaire Leger, who advocated both locally and provincially for the creation of the school. Today, the school boasts some 30 learning sites across Eastern Ontario.
Location: 10 Sunset Blvd., Perth, ON, K7H 2Y2
Phone: (613) 933-9626