Tay Valley Township Council is comprised of the reeve, deputy reeve and six ward councillors.
All council members are elected for a four-year term. The reeve and deputy reeve are elected at large by all voters in the Township and councillors are elected by voters within their specific wards.
The reeve and deputy reeve also sit on County Council for Lanark County.
Members of council meet at regularly scheduled Council and Committee meetings throughout the year. Council members may also be appointed to other Committees and Boards.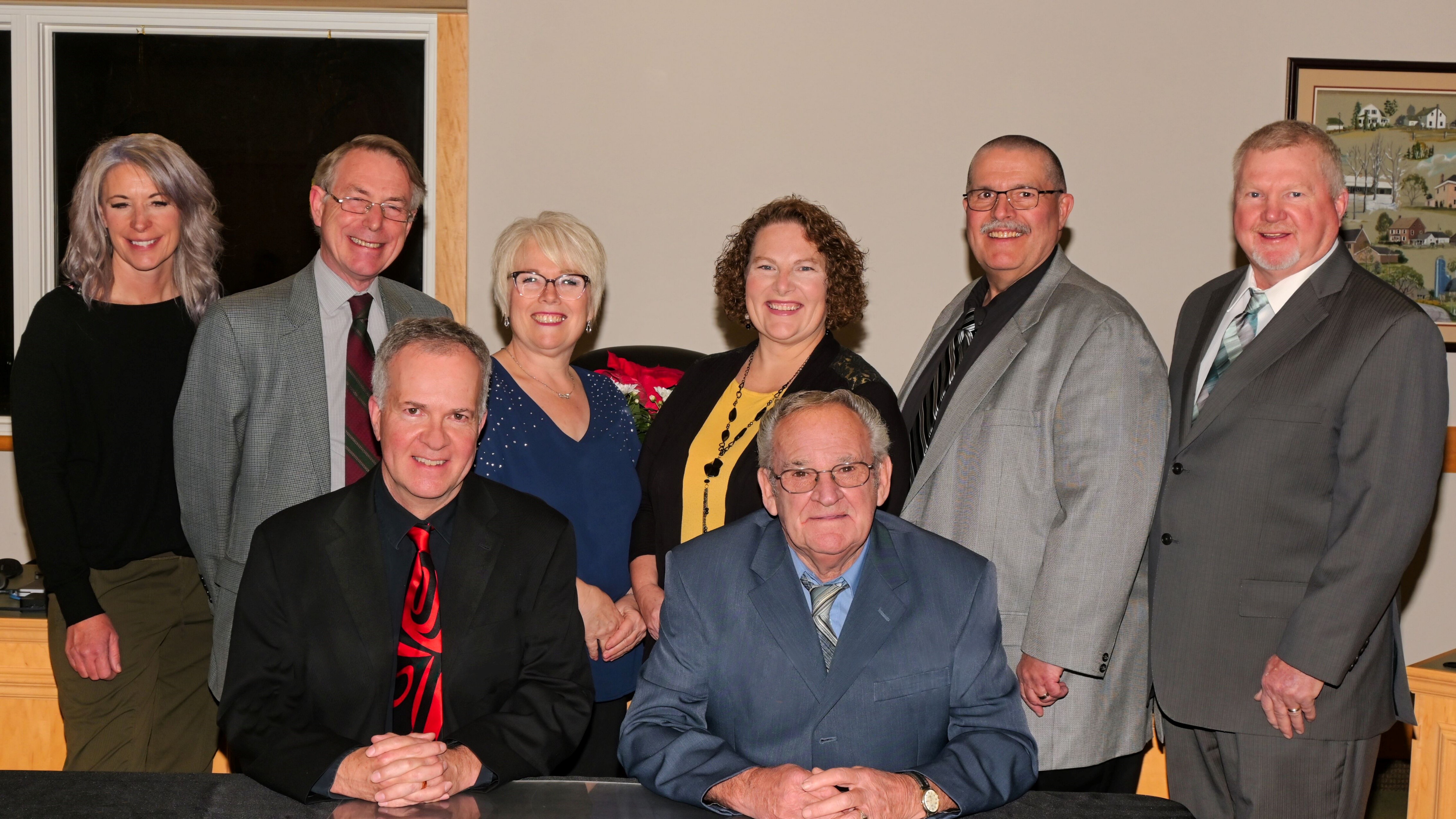 2022-2026 Tay Valley Township Council
Back Row (L-R): Korrine Jordan, Andrew Kendrick, Marilyn Thomas, Angela Pierman, Greg Hallam, Wayne Baker
Front Row (L-R): Rob Rainer, Fred Dobbie
Council Resources
Policies and Procedures
Legislation
Resources
Links