Tay Valley Township is working towards becoming a more age-friendly community, as the majority of our residents are over the age of 55, and we anticipate that the median age of Tay Valley's population will continue to increase over the next several years.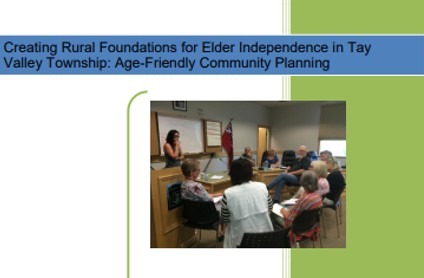 The Age-Friendly Community Planning Report was adopted by Council in January 2017.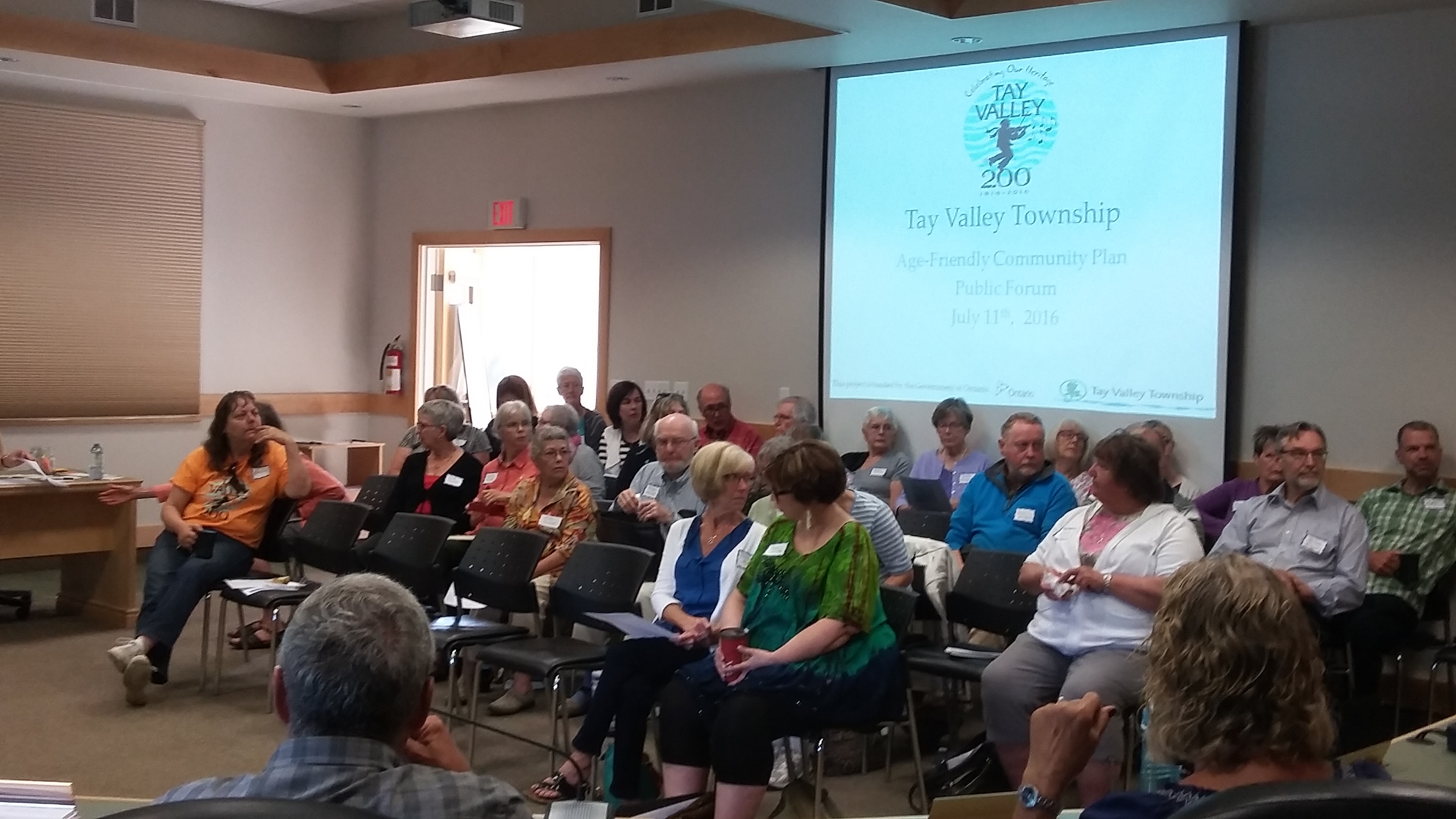 The Age Friendly Working Group was formed to provide recommendations to Tay Valley Council on how to best implement the Age Friendly Community Planning Report.
Public Forum
In 2016, the Township hosted a Public Forum regarding the Age-Friendly Communities Working Group Draft Report, where members of the public had the chance to identify priorities and the parties that needed to be involved in implementing those priorities within the community. Below are links to the recorded comments from the public.