Tay Valley is in the process of developing a Park Plan for a new development of public outdoor space in the area represented on the map below. The site is bounded by Narrows Lock Road to the East, Stanley Road to the South, private property owners to the West and the North, including the North Burgess solar farm operation.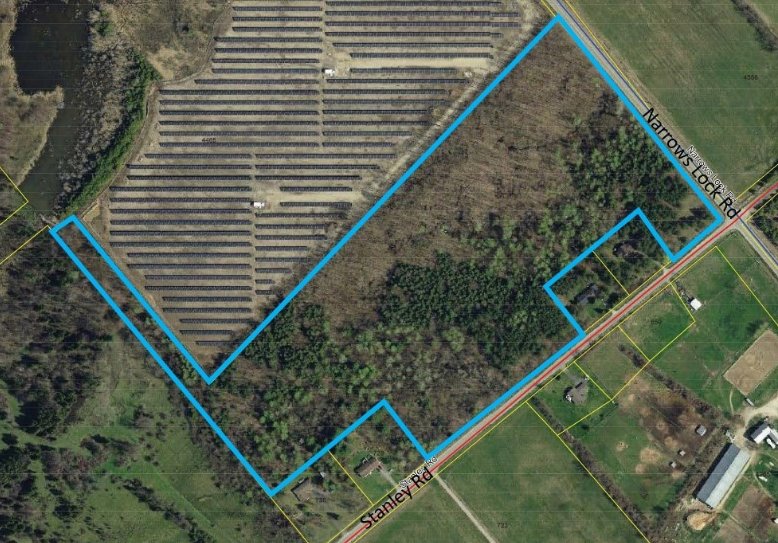 The Park Plan will encompass live plantings, hardscapes, and outdoor fixtures meant to enable inclusive, accessible uses and encourage appreciation for the designed space and its environmental and historical context. Considerations in the planning stages of this project include:
Sustainability,
Inclusiveness,
Accessibility,
Age-friendliness,
Level of maintenance,
Flexibility of use, and
Universal design principles to promote participatory, ecologically sensitive, and comfortable experiences, among other goals)
Project Timeline
April 2021 - Project Start-up and Data Collection
May - June 2021 - Community Consultation and Conceptual Options
June 2021 - Recommended Design Plan
Get Involved
We invite you to provide your input on the park development project by participating in the following engagement Opportunities:
Public Meeting and Council Presentation – details regarding the date and time for these meetings will be posted to this page shortly.
If you would like to provide comments at any time, please send your comments to the Township's consultant, Sierra Planning and Management, at the following address: engagement@sierraplan.com.
All comments received will be treated as confidential.
Additional Information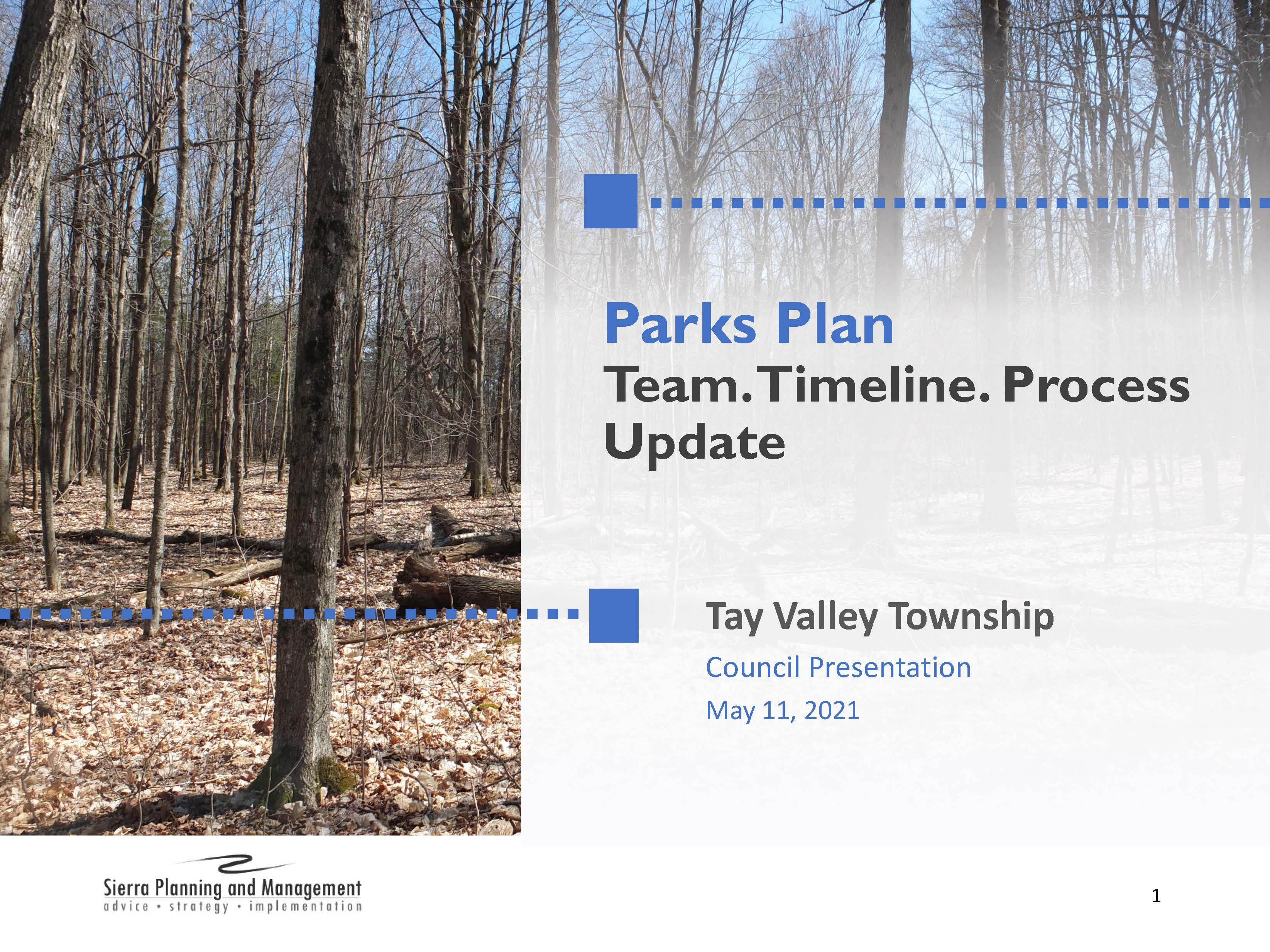 Parks Plan Overview Presentation
The consultant provided an initial Parks Plan Overview to Council on May 5, 2021.