Posted on Thursday, September 28, 2023 02:23 PM
Tay Valley Township Clarifies Position on Tow Sports on Its Lakes
A report titled "Tow Sports on Tay Valley Lakes" came forward to the September 12th Township Committee of the Whole meeting in response to numerous complaints on one of its lakes. This report contained a recommendation for the Township to request that the federal government "expedite the federal process underway to regulate tow sports on lakes according to the width and depth of lakes".
As a reading of the report makes clear, the...
Posted on Tuesday, September 26, 2023 04:32 PM
Ontario Land Tribunal (OLT) Appeal
Case No.: OLT-23-000377
Amendment to Comprehensive Zoning By-Law No. 02-121 Section 3.4 Wording Clarification of "Improved Street"
The Ontario Land Tribunal will conduct a Case Management Conference (CMC) by video conference for this matter, at 10:00 am, on Thursday, November 16, 2023. CMC participants may include the appellants, municipality , and those who intend to request party or participant status.
Please see the attached notice for instructions on logging in...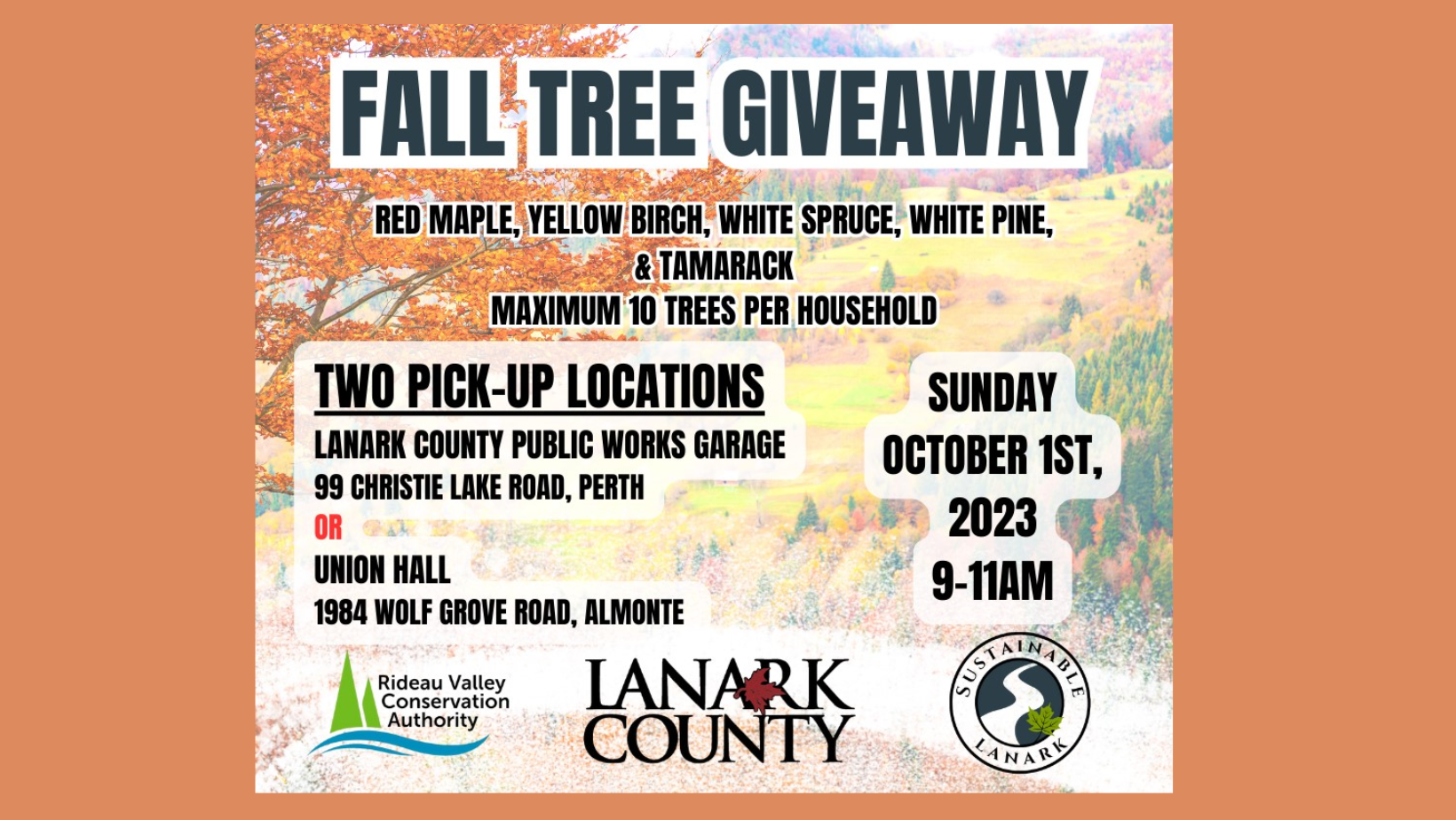 Posted on Tuesday, September 26, 2023 08:52 AM
The Lanark County Fall Tree Giveaway is happening this Sunday!
The annual fall tree giveaway is happening this Sunday, October 1st from 9am -11am. They'll be giving away 10 trees per household at two locations: the Perth Public Works Garage (99 Christie Lake Road, Perth) and Union Hall (1984 Wolf Grove Rd, Almonte).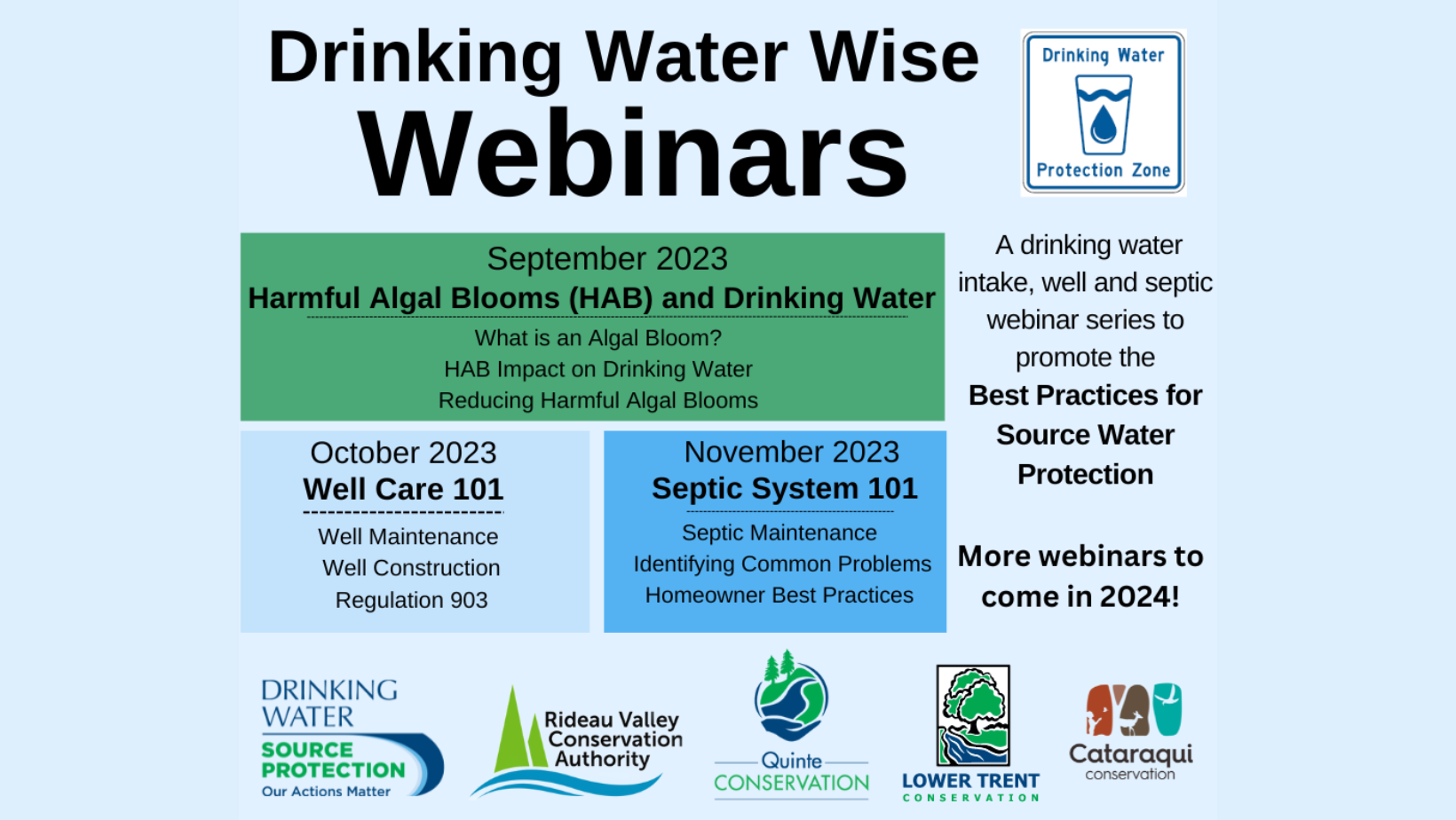 Posted on Monday, September 25, 2023 02:41 PM
This is a FREE five-part Microsoft Teams webinar series to help educate landowners and realtors on the importance of drinking water protection through monitoring and maintaining household systems. Each webinar will have a presentation about the Best Practices for Source Water Protection and a presentation from an expert in the field.

You can visit the registration page for more information about each Drinking Water Wise Webinar.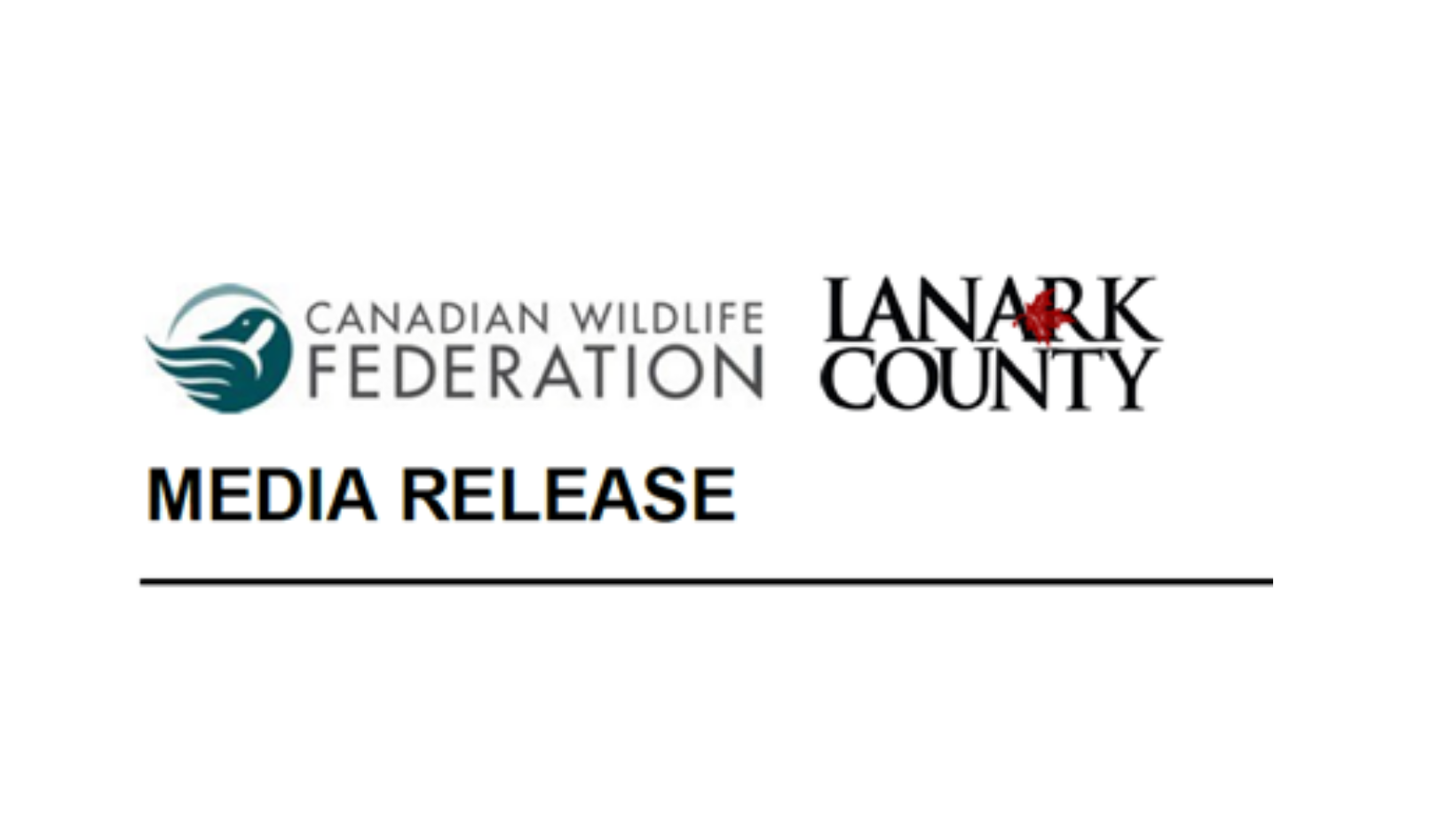 Posted on Monday, September 25, 2023 01:43 PM
For immediate release September 21, 2023
Canadian Wildlife Federation and Lanark County Co-host Native Milkweed Collection and Planting Event

Perth, Ont. – On Saturday, community members of Lanark County gathered to celebrate the success of a $607,400 Grow grant awarded by the Ontario Trillium Foundation (OTF). Encouraging people to support a healthy and sustainable environment, this initiative is helping conservation and restoration efforts be better planned and more sustainable and has an...