Posted on Friday, March 17, 2023 04:00 PM
REQUEST FOR TENDERMUNICIPAL OFFICE ROOF REPLACEMENT
To learn more about this tender visithttps://tayvalleytwp.bidsandtenders.ca.
Deadline: Tuesday, April 4th, 2023 at 1:00 p.m.
Posted on Thursday, March 16, 2023 01:31 PM
The Agenda has been posted for the March 23, 2023 Meeting.
Posted on Thursday, March 16, 2023 01:26 PM
The Agenda has been posted for the March 21, 2023 Council Meeting following the Public Meeting - Zoning By-Law Amendment at 5:30 p.m.
Motions include:
Tandem Plow Truck - RFP Award
Rehabilitation of Harper and Keays Road - Tender Award
Micro-Surfacing Powers Road - Tender Award
2022 Development Charges Statement
2022 Planning Act Financial Report for Parkland
2022 Statement of Remuneration and Expenses
2022 Investment Report
2023 Budget - PSAB Restatement
Naming of Forest Trail Park
Forest Trail Project...
Posted on Wednesday, March 15, 2023 11:00 AM
Did You Know?Wherever beaver dams occur on Township property, the municipality has authority to remove or alter dams to minimize or control the negative impacts of flooding on a Township road or property.
While performing routine road patrols or in receiving comments or complaints from the public, the Public Works Department may become aware of beaver activities that represent potential problems for municipal property or infrastructure. In these instances, the Public Works Department will make...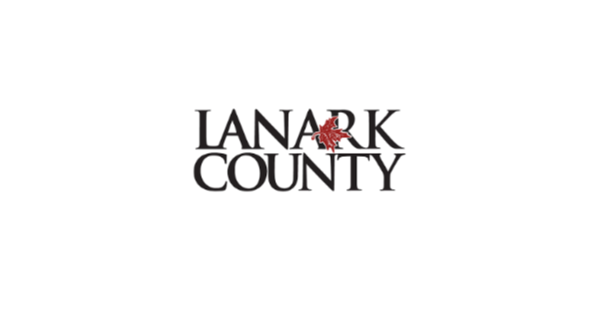 Posted on Tuesday, March 14, 2023 11:51 AM
Rideau Ferry Bridge Work to Continue - Starting March 15, 2023
From March 15 to July 2023, traffic will be reduced to one lane on the Rideau Ferry Bridge during its ongoing rehabilitation.
Dalcon Constructors Limited have been contracted by Lanark County and the United Counties of Leeds & Grenville to rehabilitate the jointly owned Rideau Ferry Bridge. Construction work has been underway since September of 2021, with Dalcon completing the east side of the bridge last fall and finishing the west...