Posted on Friday, March 03, 2023 12:38 PM
The Agenda has been posted for the March 7, 2023 Committee of the Whole Meeting at 6:00 p.m.
There will be a presentation on the Annual Waste Site Reports.
Reports include:
Severance Application - Lee
Tandem Plow Truck - RFP Award
Rehabilitation of Harper and Keays Road - Tender Award
Micro-Surfacing Powers Road - Tender Award
2022 Development Charges Statement
2022 Planning Act Financial Report for Parkland
2022 Statement of Remuneration and Expenses
2022 Investment Report
2023 Budget - PSAB Restatement
Posted on Wednesday, March 01, 2023 11:00 AM
Did You Know? Drainage of water is one of the most common areas of dispute between rural neighbours.
Drainage issues generally fall into the realm of Common Law which forms the basis of the legal system. It always applies unless it is specifically altered by a statute passed by the Provincial or Federal Governments. Common Lawdisputes are arguments between landowners, and if they cannot be mutually resolved, final solutions have to be determined through the courts.
Most of these questions can be...
Posted on Tuesday, February 28, 2023 03:45 PM
Reduced Load Restrictions 2023
It is an offence, under section 122 of 'The Highway Traffic Act', to transport loads in excess of five (5) tonnes per axle upon roads where reduced loads are in effect.
Tay Valley Township's Public Works Department would like to advise all residents that reduced load restriction offive (5) tonnes per axle, will be in force on all Township roads effectiveWednesday, March 1, 2023to approximately mid May.
Take notice that in accordance with The Corporation of the County...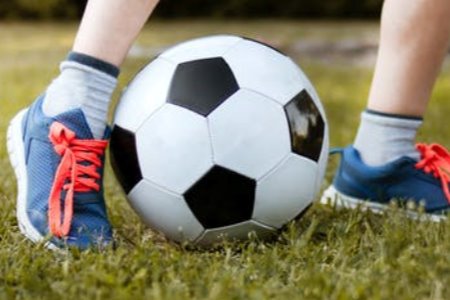 Posted on Tuesday, February 28, 2023 10:30 AM
Tay Valley Soccer Soccer Registration is Now Open!
Registration forms are available at the Municipal Office and online at https://www.tayvalleytwp.ca/Soccer/
Games are played at Glen Tay Public School on Mondays from 6:00 p.m. - 7:00 p.m.
Start Date: Monday, May 29th, 2023
End Date: Monday, July 31st, 2023
Early Bird Registration is only $35.00 per player!($45.00 after April 16th, 2023)
VOLUNTEERS NEEDED - contact 613-267-5353 ext. 110
Posted on Tuesday, February 28, 2023 08:30 AM
REQUEST FOR PROPOSAL
PAY EQUITY AND COMPENSATION REVIEW
To learn more about these opportunities visithttps://tayvalleytwp.bidsandtenders.ca.
Deadline: Thursday, March 30th, 2023 at 1:00 p.m.