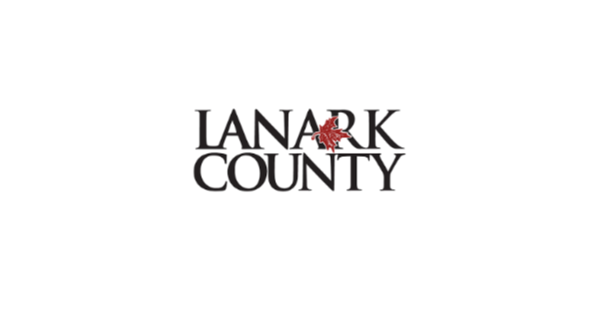 Posted on Friday, February 24, 2023 04:23 PM
For immediate releaseFeb. 22, 2023
Here are the highlights from the Lanark County Council meeting held Feb. 22, 2023.
2023 Budget Approved:The 2023 Lanark County budget – themed "Building a Sustainable Foundation" – was approved with an overall budget increase of 5.8 per cent, but an assessment growth of 3.65 per cent reduces the tax increase to 2.15 per cent.
The county will collect $40.9 million from property taxpayers this year, up from $38.6 million last year. Estimated gross expenditures are...
Posted on Thursday, February 23, 2023 12:07 PM
The Agenda has been posted for the February 28, 2023 Council Meeting at 6:00 p.m.
There will be orientation on the Lanark County Situation Table and a presentation on the 2021 Community Plan for Safety and Well Being Progress Report.
There will be a presentation from the Lanark County Community Justice Program and a presentation on the Comprehensive Road Needs Study.
Motions include:
Septic Re-Inspection Program Extension
Appointment to County Climate Action Implementation Working Group
Maberly...

Posted on Thursday, February 23, 2023 11:32 AM
Take the guesswork out of parenting pre-teens and teens...
Group Teen Parenting Sessions (online)
Parenting can feel like a challenge these days, especially during the COVID-19 pandemic.
There's a lot our teens need to know to become successful adults. Join this online parenting group to help you:
Build a stronger relationship
Negotiate boundaries and expectations
Deal calmly with conflict
Survive the emotional rollercoaster
Prepare for risky situations
Equip them to handle life's problems
Starts:...
Posted on Wednesday, February 22, 2023 11:00 AM
Did You Know? Commissioner of Oaths services are offered at the Municipal Office.
Commissioner of Oaths services are offered for legal documents such as affidavits, oaths and statutory declarations.
To ensure availability of the commissioner, please contact the Municipal Office to arrange a time for signing your documents.
To have a document commissioned you must visit the Municipal Office in person. The request for Commissioner of Oaths service must be made by the same individual taking the oath...
Posted on Wednesday, February 22, 2023 09:46 AM
Please be advised that Choir iscancelledtoday, Wednesday, February 22nd, 2023. All Choir practices in March will begin at 2:15 p.m.