Posted on Friday, February 17, 2023 01:54 PM
FORM 6
SALE OF LAND BY PUBLIC TENDER
Municipal Act, 2001
Ontario Regulation 181/03, Municipal Tax Sale Rules
SALE OF LAND BY PUBLIC TENDER
THE CORPORATION OF TAY VALLEY TOWNSHIP
Take Notice that tenders are invited for the purchase of the lands described below and will be received until 3:00 p.m. local time on March 9, 2023, at the Tay Valley Township Municipal Office, 217 Harper Road, Perth, Ontario.
The tenders will then be opened in public on the same day as soon as possible after 3:00 p.m. at the...
Posted on Wednesday, February 15, 2023 11:00 AM
The total tax rate is made up from three different tax rates - the Township, the County of Lanark, and the Boards of Education.
These independently calculated tax rates combine to make up your Total Tax Rate.
In 2022, the breakdown of the residential tax bill in terms of funds raised is as follows:
County of Lanark 38%
School Boards 15%
Township 38%
Policing 8%
Hospital 1%
Tax Calculation
This Total Tax Rate is multiplied by your current property assessment value to determine the amount of your annual...
Posted on Monday, February 13, 2023 04:00 PM
The Agenda has been posted for the "Special" Council Meeting on February 16 2023 at 5:30 p.m.
Council will be going into Closed Session for Solicitor/Client Privilege regarding Private Unassumed Roads and for Litigation regarding 196 Little Silver Lake Road.
Posted on Monday, February 13, 2023 11:47 AM
FAMILY DAY HOURS
MUNICIPAL OFFICE
The Municipal Office will beCLOSEDon Monday, February 20th, 2023
for Family Day and will re-open Tuesday, February 21stat 8:30 a.m.
WASTE SITES
ALL waste sites will beCLOSEDon Monday, February 20th, 2023.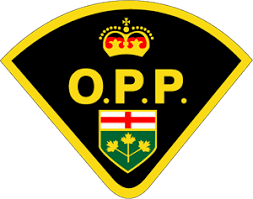 Posted on Friday, February 10, 2023 04:33 PM
FROM: Lanark Detachment DATE: February 10, 2023
EMERGENCY ALERT ISSUED AFTER CONCERNS OF ARMED PEOPLE
Investigation Has Found No Evidence of Weapon
(BECKWITH TWP, ON)- There is no longer a public safety risk in the Carleton Place area.
Police received a report on the morning of February 10, 2023 of two individuals, armed with a handgun near the Beckwith Township Arena on the Ninth Line of Beckwith.
Out of an abundance of caution and concern for public...