Description
Located on the Big Rideau Lake, Murphys Point Provincial Park is part of the historic Rideau Waterway. Visitors to the park can discover the Mica Mine Trail, established in the early 1900's at the time the Silver Queen Mine operated on site. Adventurous individuals may wish to explore the entire network of hiking trails, which are also groomed in the winter for skiing. Enjoy a great mix of wildlife habitat including forest, wetland, old fields, and three lakes. Parking, RV camping, group camping, and backcountry camping sites available.
Description
Silver Lake Provincial Park is located on Silver Lake, which is a picturesque lake that offers great swimming, canoeing, boating, and fishing. Here, you can park your vehicle and enjoy all the park amenities within easy walking distance and this site is great for young families with a good playground. Take a wander along the boardwalk to see all sorts of natural wildlife including Painted Turtles, bullfrogs, Red-winged Blackbirds, and mallards.
Description
A small park with accessible picnic tables, an information kiosk and a bike rack provides public access to the Tay River. Parking is also available. This passive park is owned and maintained by the municipality. There are no lifeguards on duty. A washroom is available from the long weekend in May until Thanksgiving.
Description
A beautiful location with ample frontage on the meandering Tay River, known as the Noonan Access Point. This water access is municipally owned and maintained with public swimming available. There are no life guards on duty.
Description
Located in the Tayside Estates Subdivision, this passive park is equipped with a gravel parking area, a park bench, a picnic table, a bicycle rack and an accessible path featuring an interpretive sign at the water's edge.
John Herbert Miller (1950-2014) was the fifth generation of a family line that occupied the land, now known as Tayside Estates. Like those before him, he was an innovator and an entrepreneur, an essential trait on land that had more rocky outcroppings and swampy wetlands than arable land. John, a graduate of Kemptville College of Agricultural Technology, became an early advocate of no-till soil conservation practices. As board member of the Rideau Valley Conservation Authority, he understood the need to protect wetlands and waterways.
Description
Located at the intersection of Cohen Way and Maberly-Elphin Road in the hamlet of Maberly, this passive park includes open space, an accessible picnic table, a bike rack, a park bench, a canoe/kayak launch site and a historical plaque to commemorate Maberly's connection to Leonard Cohen, a Canadian Poet Icon.
Playgrounds
All playgrounds within Tay Valley Township are free to use, with the exception of one located at Silver Lake Provincial Park but is included with your park usage fee.
O'Neil Park
920 Stanley Road
This corner park in Stanleyville is home to a playground.
Fallbrook Playground
1513 Fallbrook Road
Along with a playground there is also a ball field.
Maberly Community Park
175 Maberly Elphin Road
The playground is opposite the Maberly Community Hall and adjacent to the tennis court.
Map
Silver Lake Provincial Park Playground
22726 Highway 7
Ball Parks
All ball parks within Tay Valley Township are free to use.
Burgess and Stanleyville Ball Field
4174 Narrows Lock Road
The Ball Park is situated next to the North Burgess Municipal Garage. There is ample parking.
Map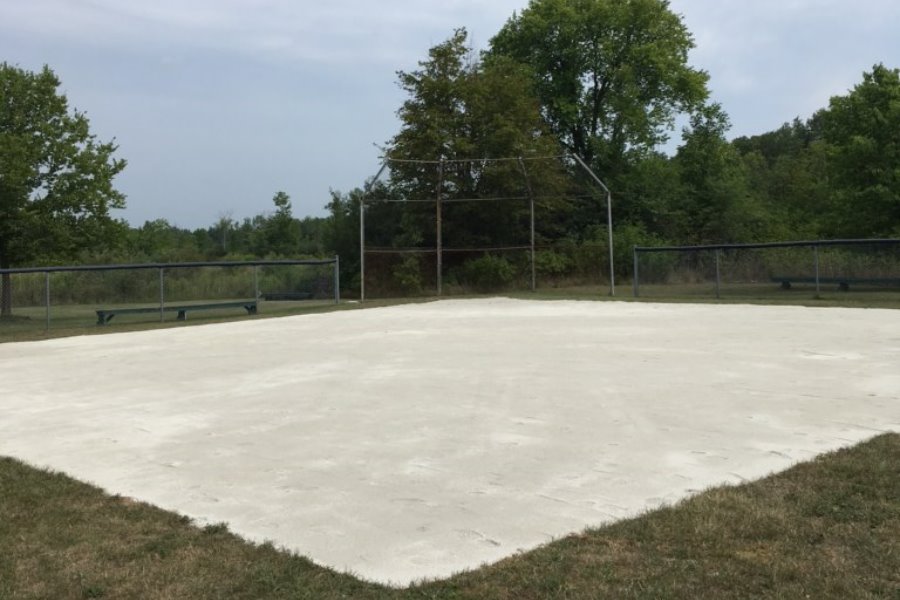 Fallbrook Ball Field
1513 Fallbrook Road
The Ball Park is on the left side of the road, driving North West on Fallbrook Road, directly after crossing Bolton Creek. There are bleachers for spectators and also a playground.
Map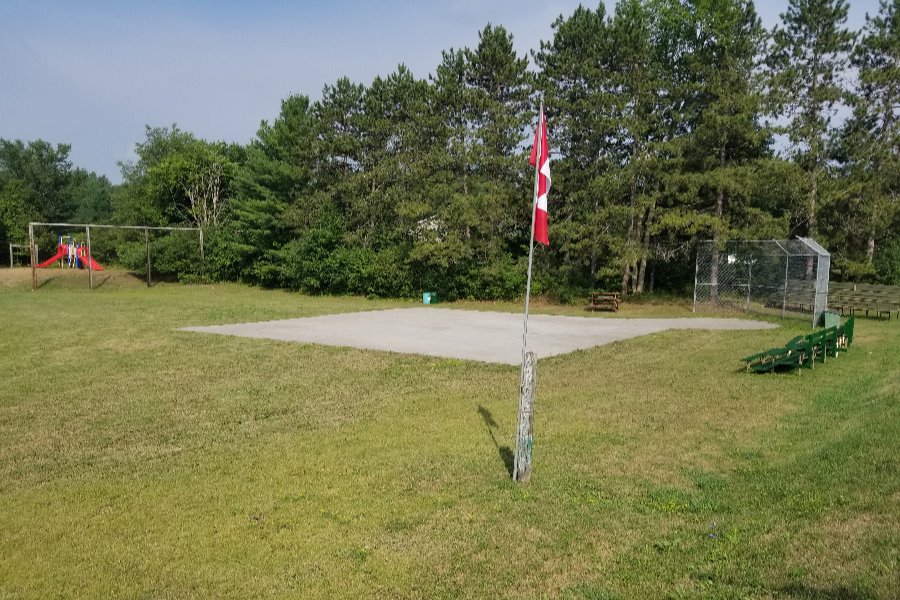 Glen Tay Ball Field
155 Harper Road
The Ball Park is situated at Glen Tay Public School. The field is not available during school hours.
Maberly Ball Field
4884 Bolingbroke Road
The Ball Park is situated at the Fairgrounds. There are lights, bleachers and a washroom.