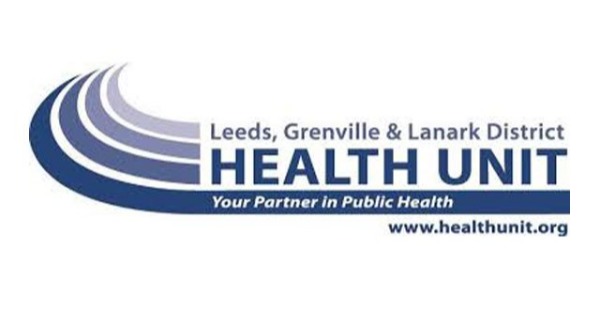 Posted on Monday, August 23, 2021 04:29 PM
MEDIA RELEASE
Leeds, Grenville and Lanark District Health Unit
August 23, 2021
Potentially harmful algal blooms including blue-green algae are a natural seasonal phenomenon that may appear in our lakes, rivers and ponds. Many of these blooms are relatively harmless; however, some species have the potential to produce toxins which may be harmful to people and animals. The presence of a harmful algal bloom and its toxins can only be confirmed through a laboratory test, so we recommend taking a cautious...

Posted on Monday, August 23, 2021 11:07 AM
Eastern Ontario, August 23, 2021 – The Eastern Ontario Wardens' Caucus (EOWC) joined more than 1,500 participants across Ontario, during the virtual Association of Municipalities of Ontario (AMO) Conference, which took place from August 16 to 18.
Led by Chair Debbie Robinson, Warden of the County of Renfrew, EOWC members had the opportunity to meet with Provincial Ministers, the NDP Caucus, and the Liberal Caucus to highlight advocacy work and outline the pressing issues facing the eastern Ontario...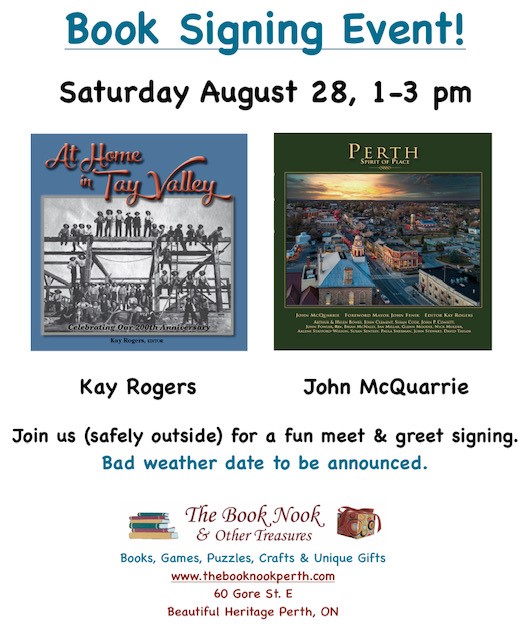 Posted on Friday, August 20, 2021 10:05 AM
Book Signing Event
Saturday, August 28, from 1:00 p.m. to 3:00 pm.
At Home in Tay Valley by Kay Rogers
Perth, Spirit of Place by John McQuarrie
Join (safely outside) for a fun meet & greet signing.
Bad weather date to be announced.
The Book Nook & Other Treasures
60 Gore street East, Perth


Posted on Thursday, August 19, 2021 12:09 PM
Posted on Thursday, August 19, 2021 08:15 AM
JOB POSTING
ADMINISTRATIVE ASSISTANT – CORPORATE
CONTRACT POSITION
Tay Valley Township is seeking a temporary full-time Administrative Assistant – Corporate. Reporting to the Acting CAO/Clerk, the Administrative Assistant – Corporate will be responsible for receiving incoming visitors and telephone calls, providing clerical support to the Acting CAO/Clerk and Deputy Clerk, the Recreation Working Group and the History Scholarship Selection Committee, researching and drafting reports, by-laws...