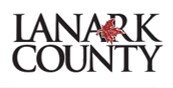 Posted on Monday, November 22, 2021 11:41 AM
The Tay Havelock recreation trail between Armstrong Line and Fall River Road (12 km east of Sharbot Lake) will be closed starting November 29 to facilitate the rehabilitation of the bridge spanning the Fall River.

This project is jointly funded by the County of Lanark and the Ontario Federation of Snowmobile Clubs (OFSC). DW Building Restoration Services was awarded the project at a cost of $240,000 and is scheduled to complete the work by the end of December.

"We are grateful to our partner, OFSC,...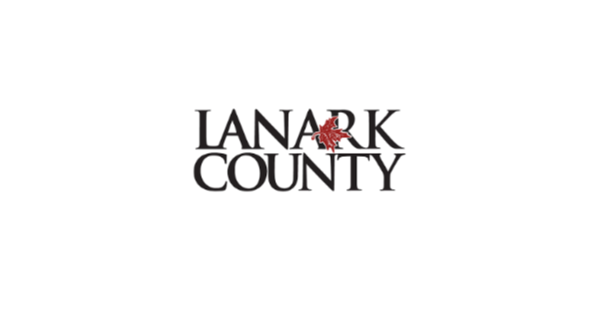 Posted on Monday, November 22, 2021 11:38 AM
The annual temporary closure of Andrewsville Bridge is scheduled to take place from December 1, 2021 to March 31, 2022.

"In an effort to prolong the lifespan of the bridge by eliminating further corrosion as a result of exposure to de-icing materials being tracked across the bridge, we have been temporarily closing the bridge to traffic each winter," explained Public Works Manager Sean Derouin.

The bridge has a five-tonne weight limit and crosses the Rideau River in Montague Township in the hamlet...
Posted on Monday, November 22, 2021 10:36 AM
NEWS RELEASE
COVID-19 Vaccine Bookings to Open For All Children Aged Five to Eleven Families can book appointments through a variety of channels starting November 23rd
November 22, 2021
Ministry of Health
TORONTO — Following Health Canada's approval of the paediatric Pfizer COVID-19 vaccine, children aged five to 11 will be eligible to book their appointment to receive the vaccine beginning Tuesday, November 23, 2021. Approximately one million children aged five to 11 are...
Posted on Friday, November 19, 2021 09:52 AM
Tay Valley Township Council intends to adopt the 2022 Budget and consider any changes in fees at the Council meeting to be held on December 14th, 2021 at 5:30 p.m.
A public meeting to hear comments and answer questions from the public will be held on Tuesday, November 23rd, 2021.
TAKE NOTICE that there will NOT be any ability to attend the public meeting in person to help prevent the spread of COVID-19. The public may participate by alternate means. The Township...
Posted on Friday, November 19, 2021 08:57 AM
There are still some Angel Tree Tags left. If you would still like to participate, please visit the Tay Valley Municipal Office during office hours, Monday to Friday 9:00 a.m. to 4:00 p.m. Please place gifts in gift bags or leave unwrapped and return gift(s) to this office during office hours before December 8th, 2021.