Posted on Wednesday, August 18, 2021 03:33 PM
Please be advised that Tay Valley Township has retained Miller Group for the resurfacing of the Allan's Side Road. Work is scheduled to commence tomorrow, Thursday, August 19th, 2021 and is expected to be completed by end of day August 24th, 2021.
Single lane closures are expected during the daylight hours and traffic flow will be controlled via traffic control persons. Please remember to reduce speeds within construction zones and be aware of the workers and equipment on the jobsite.
Please...
Posted on Wednesday, August 18, 2021 01:54 PM
Posted on Wednesday, August 18, 2021 01:48 PM
Posted on Wednesday, August 18, 2021 01:34 PM
Tay Valley Township Council will hold a public meeting, pursuant to section 12 of the Development Charges Act, 1997, as amended, to present and obtain public input on an update to the municipality's proposed development charges (D.C.) by-law and underlying background study.
There will NOT be any ability to attend the public meeting in person to help prevent the spread of COVID-19. The public may participate by alternate means. The Township strongly encourages written comments to be submitted...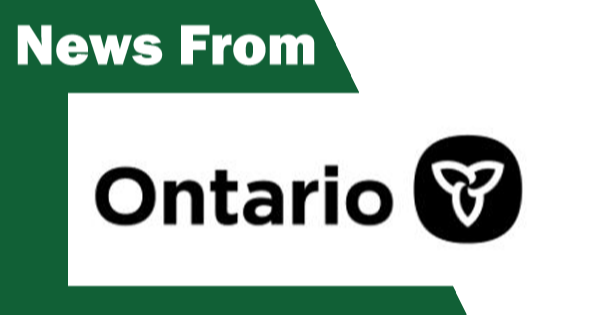 Posted on Wednesday, August 18, 2021 11:48 AM
New Release
August 17, 2021
Province to Begin Offering Third Doses of COVID-19 Vaccines to Most Vulnerable Ontarians
TORONTO — In response to evolving data around the transmissibility of the Delta variant and based on the recent experiences of other jurisdictions, the government, in consultation with the Chief Medical Officer of Health, is taking action to increase protection for our most vulnerable, including frail seniors, immunocompromised individuals and young children who...