Posted on Tuesday, June 15, 2021 11:39 AM
MISSISSIPPI AND RIDEAU WATERSHEDS — The Mississippi-Rideau Source Protection Region (MRSPR) is seeking a Source Protection Committee member who is interested in protecting municipal drinking water sources in the Mississippi and Rideau Valley watersheds.

The MRSPR Committee was established in 2007 as a result of the Province's Clean Water Act. The committee guides local efforts to protect drinking water at the source and is made up of one-third municipal, one-third economic and one-third...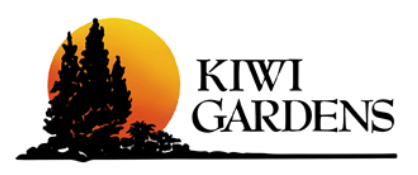 Posted on Monday, June 14, 2021 10:59 AM
Safely enjoy the celebration of art, nature and the human spirit among 10 acres of gardens.
The Art in the Garden event at Kiwi Gardens will be held for two weekends in 2021, as a ticketed event.
Tickets may be purchased for specific time slots.
2021 Event Dates Weekend OneWeekend Two Friday, June 18 Friday, June 25 Saturday, June 19 Saturday, June 26 Sunday, June 20 Sunday, June 27
9:00 am | 10:30 am | 12:00 am | 1:30 pm | 3:00...
Posted on Friday, June 11, 2021 09:23 AM
The Agenda for the meeting on June 17, 2021

Posted on Thursday, June 10, 2021 10:47 AM
Here are the highlights from the regular Lanark County Council meeting held Wednesday, June 9.
Community Safety Zones Approved:Council has passed a by-law authorizing community safety zones in three areas near schools on county roads.
The new zones are located as follows:
County Road 17 (Martin Street North) at Almonte District High School between Wilkinson and Brookdale streets
County Road 18 (Port Elmsley Road) at North Elmsley Public School from 815 metres west of County Road 43 to 500 metres...

Posted on Wednesday, June 09, 2021 03:12 PM
LEVEL 1 "MINOR" Drought Condition in Mississippi Valley Watershed
June 09, 2021 MISSISSIPPI VALLEY WATERSHED—This statement is to advise that present conditions in the Mississippi River watershed are now at the threshold for Level 1 Minor Drought status under the Ontario Low Water Response Program.
As the dry weather continues in the Mississippi and Carp River watersheds, drought conditions are expected to extend into the summer months as flows and levels continue to decline. Rainfall amounts have...