Posted on Tuesday, October 19, 2021 01:09 PM
NEWS RELEASE
Free Flu Shot Available to all Ontarians in November
Protect Yourself and Your Loved Ones This Season
October 19, 2021
Ministry of Health
TORONTO — To keep Ontarians healthy this flu season and prevent unnecessary visits to the hospital during the fourth wave of COVID-19, the Ontario government is launching one of the largest flu immunization campaigns in the province's history, with the flu shot available to all Ontarians starting in November.
"Our...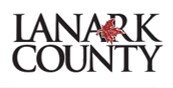 Posted on Tuesday, October 19, 2021 09:38 AM
Lanark County Presents the Annual Warden's Slow Roll for
the United Way East Ontario
The 2021 Warden's Slow Roll has been rescheduled to Saturday, October 23.

DON'T DELAY - REGISTER BY THURSDAY, OCTOBER 21 by clicking HERE
Cost: $20 per adult (children under 10 are free).
All proceeds support the United Way East Ontario and help people in our own community! www.unitedwayeo.ca/
What is a Slow Roll?
Join Lanark County Warden Christa Lowry on a leisurely bike ride down the OVRT from Almonte...

Posted on Monday, October 18, 2021 02:46 PM
Tay Valley Township Council intends to adopt the 2022 Budget and consider any changes in fees at the Council meeting to be held on December 14th, 2021 at 5:30 p.m.
In addition, a public meeting to hear comments and answer questions from the public will be held on Tuesday, November 23rd, 2021.
TAKE NOTICE that there will NOT be any ability to attend the public meeting in person to help prevent the spread of COVID-19. The public may participate by alternate means. The Township...
Posted on Monday, October 18, 2021 08:28 AM
Outdoor Ice Rink Volunteers - Glen Tay
Tay Valley is looking for volunteers to help flood, shovel and maintain the Glen Tay Outdoor Ice Rink this winter. The help of dedicated volunteers will ensure another successful season at the rink.
Please contact the Corporate Assistant with if you would like to help out or if you have any questions 613-267-5353 ext. 110 or corporateassistant@tayvalleytwp.ca
Posted on Friday, October 15, 2021 04:29 PM
NEWS RELEASE
Enhanced COVID-19 Vaccine Certificate with QR Code and Verify Ontario App Available for Download Starting October 15
Ontario Making it Easier and More Convenient to Show Proof of COVID-19 Vaccination
October 15, 2021
Premier's Office
TORONTO — In advance of October 22, the Ontario government is making the enhanced vaccine certificate with official QR code and the free, made-in Ontario verification app, Verify Ontario, available for download. Together, these tools...