From workshops to funding programs, a number of organizations offer a range of topics and resources to support business owners.
Also check out the Community Events calendar for upcoming events.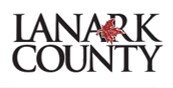 Phone number: 1-888-452-6275
Email: info@lanarkcounty.ca
Lanark County provides a natural advantage for doing business. With more than 50 million people who live within 800 km of Lanark County, an excellent highway network, easy access to three U.S. border crossings, rail and air links with the rest of North America, Lanark County becomes a natural advantage location point for businesses.
Aspects that make Lanark County appealing for business include a dependable, loyal, and skilled workforce, low start-up costs and taxes, premier access to vast Canadian and U.S. markets, wage subsidies, training funds and available capital to help grow your business.
Lanark County's Tourism promotions are an excellent resource for tourism business listings, and to submit community events.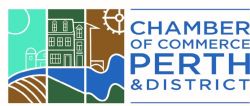 Phone Number: 1-888-319-3204
Email: welcome@perthchamber.com
The Perth and District Chamber of Commerce promotes economic development and prosperity in the Town of Perth and the surrounding District. Their purpose is to enrich the community, act as a local voice of commerce, facilitate business and social contact amongst members, provide value added services to members and promote tourism.
Benefits of membership include an expansion of business contacts, exposure of your products and services, savings on health insurance, dental plans, insurance plans, banking transactions, and other products and services, marketing of your business to more than 300 Chamber members and business-relevant seminars.

Phone Number: 1-855-629-6486
Email: info@ohto.ca
The Ontario's Highlands Tourism Organization (OHTO) is one of 13 Regional Tourism Organizations created by the Ontario government to increase the benefits of tourism. The OHTO covers a large region in eastern Ontario which includes the counties of Frontenac, Haliburton, Hastings, Lanark, Lennox, Addington, and Renfrew.
Their website offers a diverse range of information including resources to help your business with Marketing Strategies, Product Development and Organizational Development.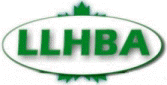 Phone Number: 613-523-5656
Email: darlenefendley@gmail.com
The Lanark-Leeds Home Builders' Association (LLHBA) represents many of the home building and renovation industry in the Lanark-Leeds region. The LLHBA is made up of builders, trades and suppliers.
Their website provides home owners with a directory of many home building professionals, a variety of links and newsletters related to the industry which are available to the public.

The Rideau Heritage Route Tourism Association (RHRTA) offers links for industry partners with valuable tourism news, marketing opportunities, research and resources. The RHRTA collaborates with local tourism partners to develop and deliver exciting, integrated, research-driven marketing programs that promote our world class travel destination.
Not-for-Profits
The Ontario Ministry of Citizenship, Immigration and International Trade has a web page dedicated to not-for-profits (NFPs).

Phone Number: 613-283-7002 ext. 108
Email: cjames@smallbizcentre.ca
The Small Business Advisory Centre is an initiative of the Ministry of Economic Development, Trade and Employment, in partnership with the Town of Smiths Falls and funding support from the County of Lanark. A business advisor is available by appointment to meet with you. The centre can help you with your questions about small businesses and provide you with the information required to get your business going and keep it running smoothly and profitably. The centre and personnel are very resourceful and can steer you to various other sources for more specialized information.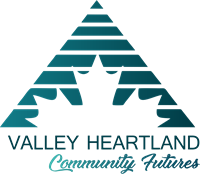 Phone: 1-888-784-7605
Email: info@valleycfdc.com
The Valley Heartland Community Future Development Corporation (CFDC) provides Economic Development services for Lanark County, using a coordinated approach to support, attract, retain and expand new and existing businesses. This is done by means of the services they offer such as providing business counselling and coaching, providing access to capital through business loans, and supporting strategic community planning and development.