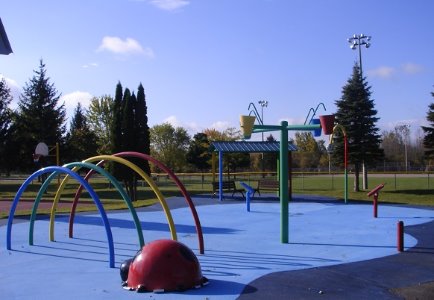 Conlon Farm Recreation Complex
Located south of Perth off Rogers Road, at the junction of Conlon Drive and Smith Drive.
127 Smith Drive
Washrooms and Canteen
There are washrooms in the chalet and the canteen opens for special events during the summer months.
History
The recreation complex was built starting in 1988 by the Town of Perth, with donations from every facet of the community. It's an extremely busy place during the summer, catering to minor and adult sporting leagues.
Fees
Access for the most part is free. For sporting leagues, a registration fee is required. Residents of the Township have access to these leagues through a partnership agreement with the Town.