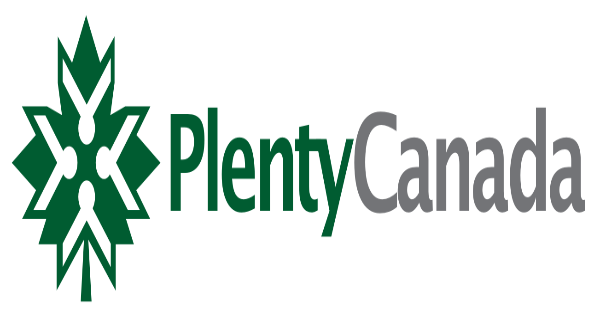 Plenty Canada is launching a brand new youth program that involves monthly online workshops and discussions over the next six months with influential leaders in Ethical Space. There is a kickoff event on October 14th, being held in person in Shanly, ON, that will involve tree-planting as well the creation of a children's garden and ceremony for Remembering the Children. The cost of the program is covered by sponsors for youth ages 14-25 across Canada, so it is at no cost to participants, and those who want to come to the in-person kickoff event will have their transportation costs covered (it will also be livestreamed for those who can't attend).
Facebook post: https://www.facebook.com/plentycanada/photos/a.214747725239654/4420819817965736/
Instagram post: https://www.instagram.com/p/CUsYrfPgVfL/
Info about the program:
Plenty Canada is launching its first Ethical Space youth training program! We are welcoming youth aged 14-25 to hear from leading thinkers and practice how we can work together respectfully across multiple cultures towards a just future.
This program kicks off with a live-streamed/in-person event on October 14 (more information at the end of this message) followed by five online webinars paired with facilitated discussions, plus a special hands-on workshop held between October-March via Zoom! The total time commitment to take part in this exciting new program is only 24 hours over a six month period.
The cost of participation, including a special mailed package, is covered for Indigenous and non-Indigenous youth across Canada!
Spots for the in-person kickoff event at the Healing place are going quickly! To secure your place, register with the program today.
Learn more and register at plentycanada.com/path
Kickoff Event on October 14:
"The Healing Place | Tsi Tehshakotitsénhtha |Endaji mino-pimaadizi | Lieu de guérison" was conceived of and planted by a collective of Indigenous and non-Indigenous partners in Ethical Space, for gathering with intention at the intersection of connections to land, ecological restoration, as well as truth and reconciliation. We know that planting is an act of reconciliation; bringing together First Peoples, Canadians and creation, and cultivating relationships out of mutual respect. We see this space as impactful to current discoveries of unmarked graves on residential school properties across Turtle Island and are making the call for healing amongst all our relations.
Program participants are welcomed to join us, either in person or online as we mark the one year anniversary of its first tree planting. An invitation to join us, either in person or online, will follow your program registration. Travel costs will be covered for program participants attending in person.
Plenty Canada is an Indigenous-led non-profit organization that facilitates access to and shares resources with Indigenous peoples and other community groups around the world in support of their environmental protection and sustainable development goals. At Plenty Canada we recognize that people are part of the environment, and we sustain healthy lives only when the environment as a whole is healthy. For us the environment and the biodiversity of our environment is a precious treasure we need to protect. For more information, please visit www.plentycanada.com.