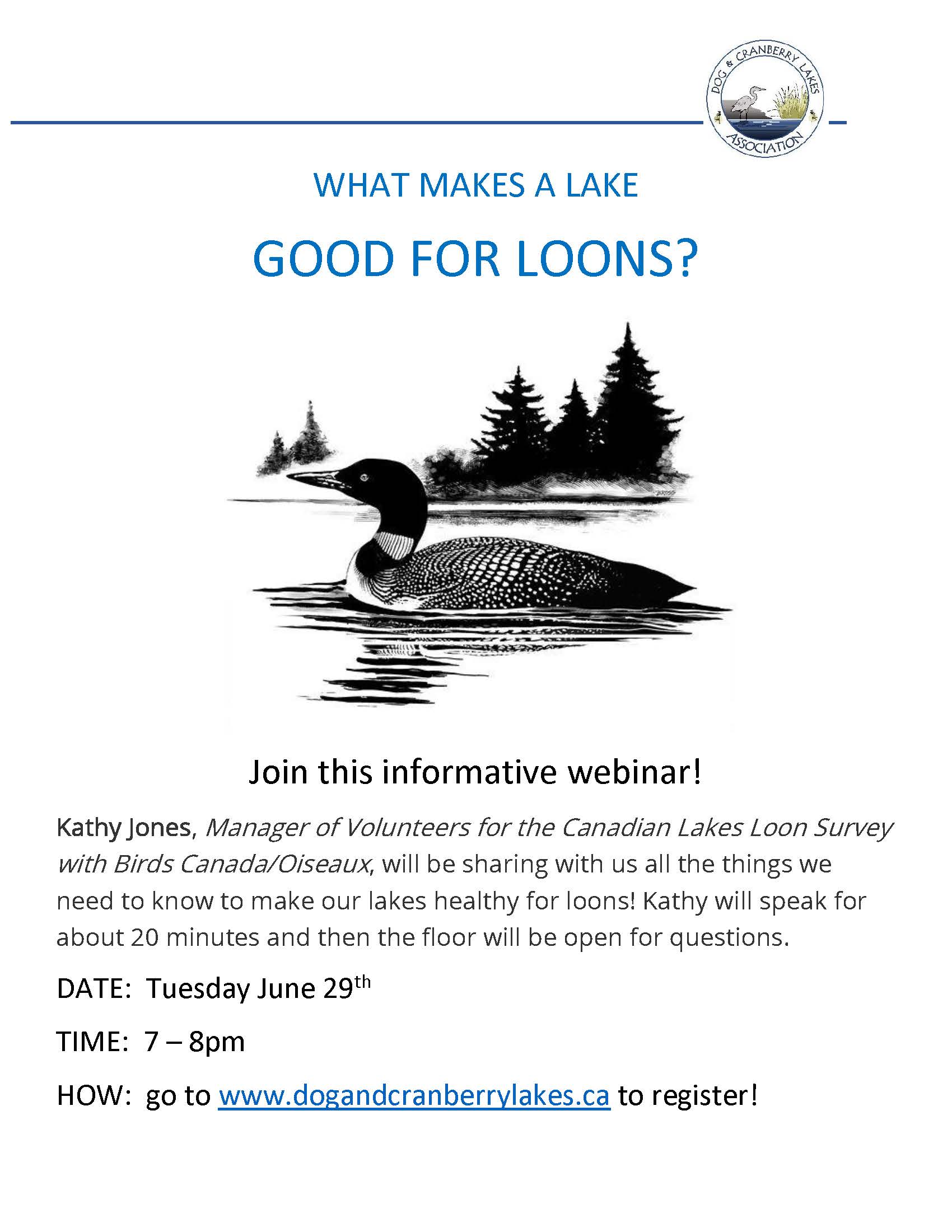 Join this informative webinar! Kathy Jones, Manager of Volunteers for the Canadian Lakes Loon Survey with Birds Canada/Oiseaux, will be sharing with us all the things we need to know to make our lakes healthy for loons! Kathy will speak for about 20 minutes and then the floor will be open for questions.
DATE: Tuesday June 29th
TIME: 7 – 8pm
HOW: go to www.dogandcranberrylakes.ca to register!