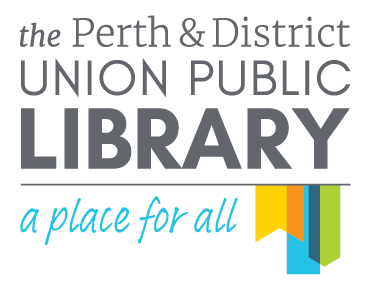 August 3 - Pictures of Perth exhibit now open
The Perth & District Library is pleased to announce its latest art exhibition, "Pictures of Perth". This group exhibition features a variety of community artists and their representations of Perth and area.
"I've left the criteria of what a 'representation of Perth' might look like very open. I've enjoyed the breadth of the submissions immensely and I hope other viewers will agree that they paint a rich picture of life in this rural community", said Emily Smith, Library Specialist – Adult and Senior Services.
"Pictures of Perth" will run at the Perth & District Library from August 3 - October 31. The Library's gallery is located on the main floor, encircling the adult fiction section.
The Library has two great ways for local artists to get involved with the library. Artists can join the Summer Sketch Club, run by Meredith Toivanen and Peggy Schenk. The group meets in the library garden every Wednesday at 3 pm until August 31. From there, they travel to different locations around town. Artists are asked to bring their own supplies. All skill levels welcome and no registration required!
Local artists are also welcome to display their art at the library. To learn more about exhibiting your work, please visit the library's website for details at https://www.perthunionlibrary.ca/display-your-artwork/.