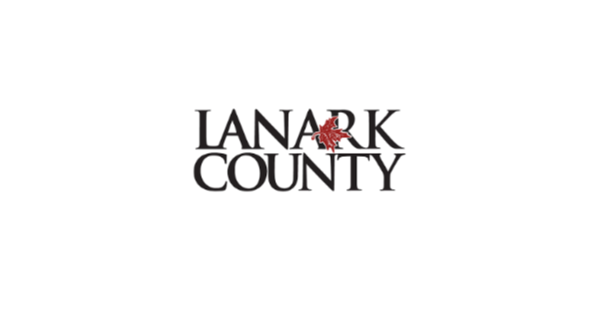 Lanark County issues challenge to help reduce LDD moth defoliation
Lanark County – are you up for an egg mass scraping challenge? There are prizes!
Over the last couple of years, local forests have experienced defoliation due to a high infestation of LDD moths (formerly known as the European Gypsy moth and now known by its Latin name: Lymantria dispar dispar or LDD.)
This year, Lanark County is issuing a challenge in an attempt to help reduce next year's defoliation by removing as many egg masses as possible this fall and winter.
"One way that landowners can help reduce infestations is by learning how to identify LDD moths in all life stages and removing egg masses from their property in the fall," explained Elizabeth Gallant, Climate Environmental Intern. "Fewer egg masses mean fewer caterpillars in the spring."
In August, LDD moths lay tan-coloured, loonie-sized egg masses on tree trunks, outdoor furniture, buildings and other hard surfaces. After overwintering until May, up to 1,000 caterpillars can hatch from a single egg mass. The egg masses can be destroyed by scraping them off into a bucket of soapy water and disposing them after a few days.
The challenge: During October, residents can remove egg masses from their properties and report their efforts to the county by commenting on the original LDD Moth Challenge Facebook post on the Lanark County Climate Action Information page (@LCClimateAction) or by emailing a description of their efforts to climate@lanarkcounty.ca. Photos are encouraged! Egg mass removal instructions can be found on the Facebook page or at https://www.lanarkcounty.ca/en/environmental-initiatives/invasive-species.aspx.
Participants will be entered into a draw to win one of three Lanark County-themed prizes. Winners will be announced on Friday, Oct. 29.
"Lanark County is providing education and awareness about the LDD moth for landowners, including what the moth looks like and what landowners can do to reduce infestations on their properties," explained Michelle Vala, Climate Environmental Coordinator. "Follow our Facebook page for more information @LCClimateAction."
For more information/media interviews, contact:
Michelle Vala
Climate Environmental Coordinator
Lanark County
1-888-9-LANARK, ext. 3114
Elizabeth Gallant
Climate Environmental Intern
Lanark County
1-888-9-LANARK, ext. 3105