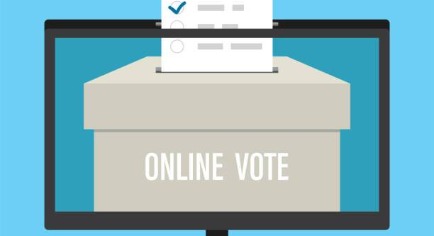 2022 MUNICIPAL ELECTION
Voter Information Letters
Electors in Tay Valley Township will be casting their votes for the offices of Reeve, Deputy Reeve, Councillor, and School Board Trustee in the 2022 Municipal Election in October.
Internet and telephone voting will be available throughout the voting period of Monday, October 17th at 8:30 a.m. through to Monday, October 24th at 8:00 p.m. There will be no paper ballot.
A Voter Information Letter will be mailed directly to electors in early October. This letter will provide your options for voting and the location of a Voter Help Centre. It also contains a Personal Identification Number, or PIN, which will grant you access to the electronic voting system, allowing you to vote anytime, anywhere during the voting period. Any touch-tone telephone or device with access to the internet will be able to access the voting system. Once you receive your Voter Information Letter please ensure to keep it in a safe place until voting opens on October 17th.
If you do not have access to a device during the voting period or if you need help casting your ballots, the Voter Help Centre (which will be outlined on the Voter Information Letter) will be available with devices for your use, as well as staff members to help.
For further information please contact Amanda Mabo, Clerk/Returning Officer at 613-267-5353 ext. 123 or cao@tayvalleytwp.ca.