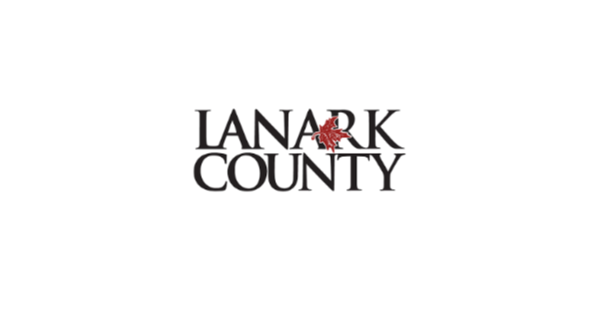 The annual temporary closure of Andrewsville Bridge is scheduled to take place from December 1, 2021 to March 31, 2022.

"In an effort to prolong the lifespan of the bridge by eliminating further corrosion as a result of exposure to de-icing materials being tracked across the bridge, we have been temporarily closing the bridge to traffic each winter," explained Public Works Manager Sean Derouin.

The bridge has a five-tonne weight limit and crosses the Rideau River in Montague Township in the hamlet of Andrewsville. It is jointly owned by Lanark County and the United Counties of Leeds and Grenville. It is one of three crossings on the eight-kilometre stretch of the Rideau River between Merrickville and Burritt's Rapids and it provides access to the Parks Canada swing bridge at the Nicholson's Locks, which also has a five-tonne load limit.
Council approved a by-law in 2018 that closes the bridge to traffic on an annual basis from Dec. 1 to March 31 as studies showed many repairs were required. The future of the century-old bridge is currently being determined.

No detour signage will be in place during the closure of the bridge.
For more information, contact: Sean Derouin
Public Works Manager Lanark County
1-888-9-LANARK, ext. 3194